<<< back
< prev
next >
Houston
Description: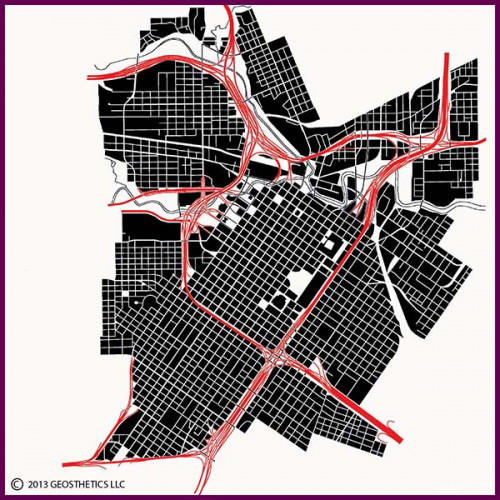 Houston, Texas is America's fourth largest city, and the largest city in the state. The city was founded in 1836 on the south bank of the Buffalo Bayou near the southeast corner of the state, roughly 25 miles west of Trinity Bay off of the Gulf of Mexico. The original town site consisted of 62 blocks centered surrounding two public squares. The city's original grid of square blocks, which was laid out along the bayou at an angle that is roughly 35 degrees east of cardinal north, was uniformly extended to the southwest and southeast, giving the central area of the city a dynamic orientation compared with the cardinal orientation of much of the surrounding neighborhoods to the north and west.
Houston has grown significantly since 1901, the year oil was discovered east of the city, and 1914, when the deep-water Houston Ship Channel was completed along Buffalo Bayou east of downtown. The city has since become an international center for petroleum and petrochemicals, shipping, and medical services, and serves as NASA's center for spaceflight training, research and flight control.
In this image, downtown Houston is surrounded by the dynamic network of freeways that loop around the center of the city. The original public squares, known today as Market Square and Court House Square, can be seen at the northern portion of downtown, three blocks south of the meandering Buffalo Bayou. Court House Square contains the city's historic Harris County Court House, built in 1910 and now used for state courts of appeal. Main Street runs southwest between the two squares, and forms the historic spine of downtown. Stretching westward along the bayou from downtown is Buffalo Bayou Park, which is a 2-mile-long greenway which also includes the Memorial and Allen Parkways. On the west side of downtown are numerous parks along the bayou, as well as the city's premier public buildings, including City Hall, the Hobby Center for the Performing Arts, the Wortham Theatre Center, the Alley Theatre, the Jones Hall for the Performing Arts, and the Downtown Aquarium. On the east side of downtown is the nine-square-block Minute Maid Ballpark, south of which is the five-block-long Brown Convention Center which also fronts upon Discovery Green. The Toyota Center Arena sits south of the green.
Merchandise: